Education - Training
In narrow crowded places, risks are only revealed when it's dark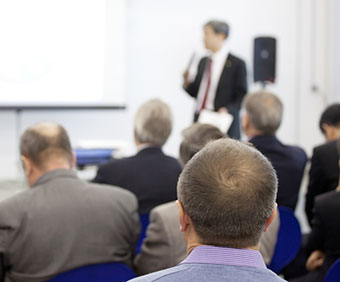 Despite its pleasant environment, a classroom includes some risk factors, such as congestion, hygiene issues, static body posture, etc.
Find and manage risks in your educational/training facilities, including fire risk, emergency evacuation, air quality, electrical installations, ergonomics, front office risks, first aid and more…
This simple app was made specifically for small training facilities to save you from generalities, formalities and safety jargon.
Just scroll and tick answers in certain questions about your classroom and get a brief and handy on-line report of your main risks. For every risk, just click on "Measures" to see the remaining related measures required. Download or update your report anytime.
New project